TAKE YOUR PICK!
Plan ahead and get the best value for your money.
MONTHLY BEACHPASS MEMBERSHIPS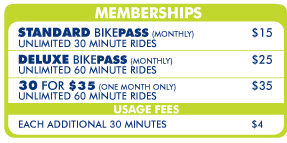 For RESIDENTS only*
3-month MINIMUM commitment*
BEACHPASS membership card
Enjoy UNLIMITED 30 or 60 minute rides per day
You MUST DOCK your bike back within your 30 or 60 term to avoid paying additional usage fees
HOURLY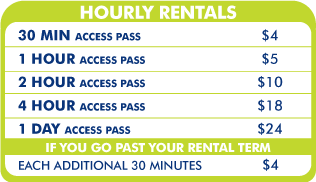 Ride for the ENTIRE TIME of your rental
Dock your bike at any station and check out any other available bike
Your credit card acts as an access card for ALL stations during your rental period
If you choose to keep your bike past your rental session, it's just $4 for each additional 30-minute period

NOTE REGARDING MEMBERSHIP & TERMS
All pricing and terms are subject to change without notice.
BEACHPASS Memberships are for residents only and are for a MINIMUM of 3-months. EARLY termination of membership or failure to adhere to our policy regarding memberships WILL result in a cancellation fee.
$60 maximum additional usage fees per day.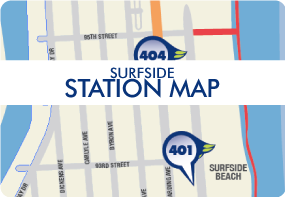 Sign up for e-news